We supply instrument manufacturers world-wide with premium woods such as Swamp Ash, Alder and Mahogany based on their design specifications. Instrument makers invest significant labor into their wood purchases, probably more than any other industry segment.
Clean grain-lines and dense flame figure are a memorable combination.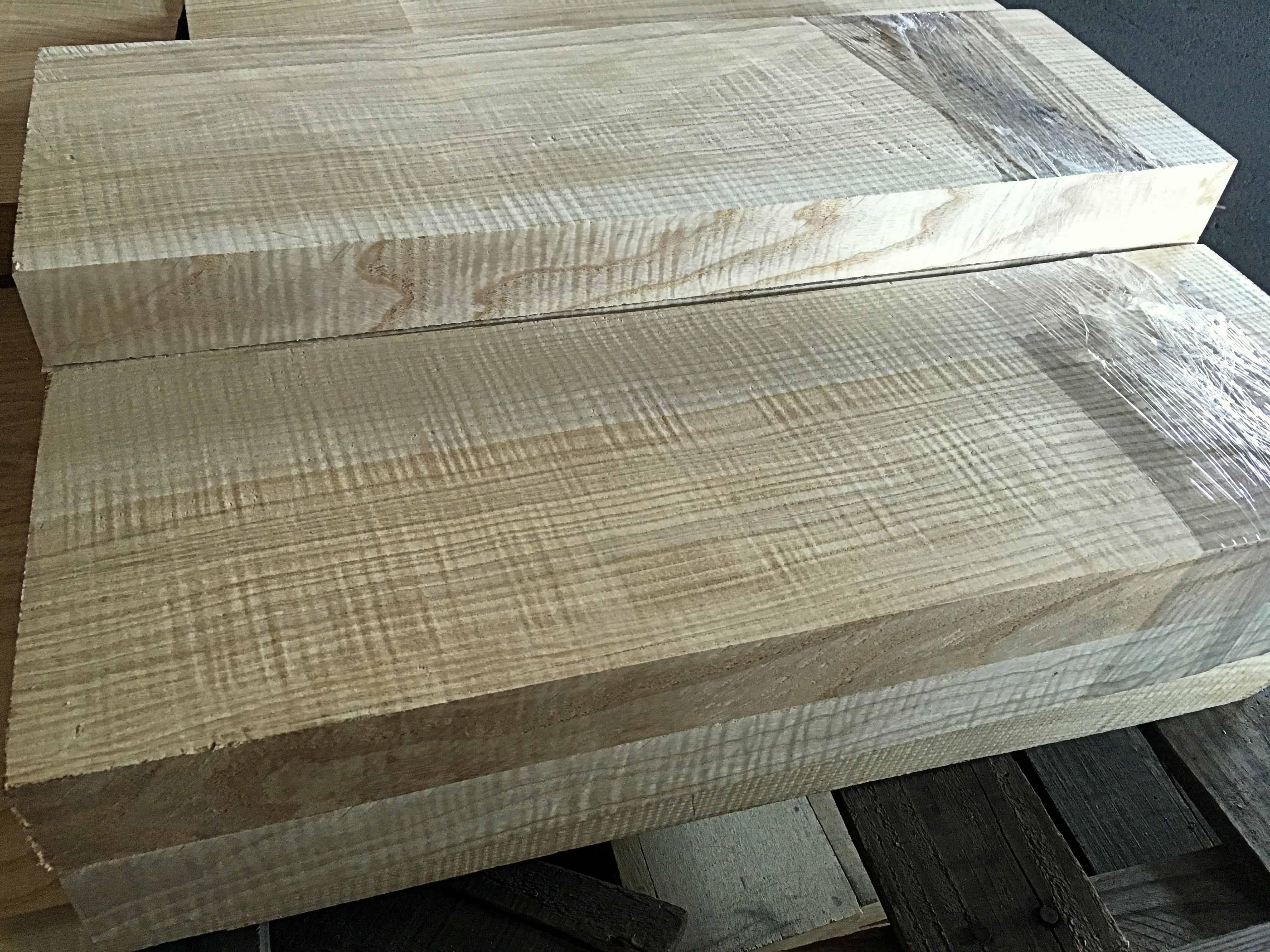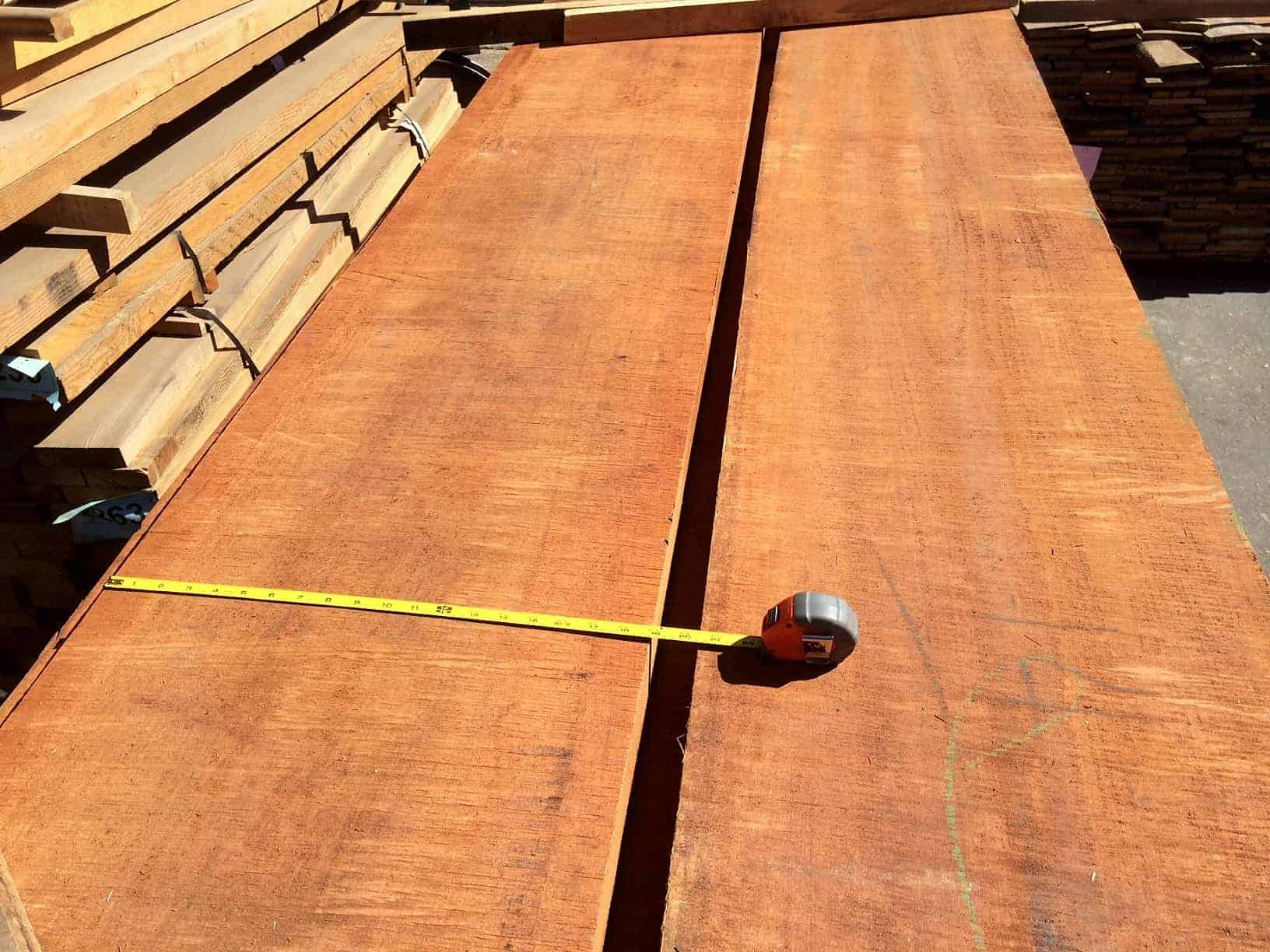 8/4 x 15" Genuine Mahogany
We often hear that "really nice" Genuine Mahogany is not available anymore. High quality light-weight Genuine Mahogany still exists (we have it) but there is a reason why it's tough to find. 
Our Swamp Ash grading can be summed up in three words…Bright, White and Light.  Good quality Swamp Ash is tricky to find for a few reasons – some legitimate, some smoke and mirrors.